Personal Lending
Consumer Loans
A consumer loan can be used to purchase a car, truck, motorcycle, boat, or RV, or it may be used for other personal needs. Turn your wants and needs into reality with a loan from Blue Ridge Bank.
Competitive, fixed rates with a variety of terms available

Simple interest with no prepayment penalty

Same-day approval, processing, and closing

Mortgage Loans
Blue Ridge Bank and Trust Co. has helped people realize their dreams of home ownership since 1958. We specialize in financing homes, not just houses. 
Fast, free pre-qualification

Competitive fixed and adjustable rates
Conventional, portfolio, jumbo, and construction loans

Home Equity Lines of Credit (see below)
Our Lending Products
At Blue Ridge Bank and Trust, it is our mission to enable people to acquire the financial resources to realize their dreams. If you are dreaming of a new auto or home, we offer convenient and affordable financing. For more information, please call
816-358-5000
or contact a lending representative shown below. 
---
Home Equity Line of Credit
As a homeowner, you can gain access to the equity in your home. Whether you want to buy a car, take a vacation, remodel a room, or consolidate high-interest credit cards, the Easy Access Line of Credit can help meet your needs.
Once your loan is established, you just write a check. You will only be charged interest on the money you use and still have the remaining funds available for future needs.
No annual fees, closing costs, prepayment penalty, or termination fee

$5,000 minimum credit line to open plan

Quick and simple approvals

Easy access - just write a check!
With our 
LEVEL 1 Line of Credit
, you can borrow up to 80% of the value of your home at a variable rate of
PRIME - 1/2% (Prime currently 8.50%; Floor Rate is 5.25%)
.
The annual percentage rate will be based on a range from 5.25% APR (Floor Rate) (as defined in the Wall Street Journal, Midwest Edition, as of July 26, 2023) to Prime. The APR may change monthly, but will not exceed 24.00% APR (Ceiling Rate).
$5,000 minimum credit line to open plan. Property insurance required. Other finance charges may include (points) $125 at modification of existing plan. Minimum monthly payments will be equal to the accrued finance charges or $100, whichever is greater. At maturity, you will be required to pay the balance in a single "balloon" payment.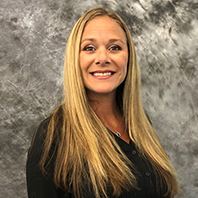 Vice President