Treasury Services
Blue Ridge Bank and Trust Co. Treasury Services
Blue Ridge Bank and Trust Co. offers a full array of Treasury Services providing solutions for every point of your company's cash flow cycle.
Our Treasury Services associates will work with you to determine which products best fit your company's needs.
Please contact one of our Treasury Services associates listed below to learn how you can:
Streamline and simplify your cash flow cycle

Reduce administrative expense and effort

Maximize cash balances and investment earnings
---
Treasury Services Associates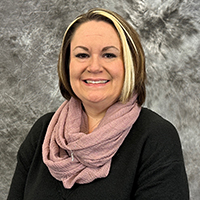 ACH Collections
The use of the Automated Clearing House (ACH) Network is a quick and cost-effective method to collect your accounts receivables. Whether you are collecting payment from consumers or business entities there is an ACH application for you.
Common uses include:
Recurring payments
One-time payments
Our Online Cash Management system gives you the capability to create an ACH formatted file or allows for the upload of ACH formatted files created within your own software package. All files are transmitted to the bank via Online Cash Management. Our Treasury Services associates will work with you to understand your unique needs and to explain your obligations with ACH Origination.
ACH Payments and Direct Deposit
The use of the Automated Clearing House (ACH) Network is a quick and cost-effective method to handle your accounts payable function. ACH credits can be sent to consumer and business entities alike.
Common uses include:
Direct deposit of payroll

Expense / travel reimbursement

Commission payments

Vendor payments

Tax payments
ACH Block/Filter Service
This service allows your company to control the ACH entries that post to your account(s) and helps prevent erroneous and fraudulent entries.
ACH Block - Allows you to block all ACH credits, debits, or both

ACH Filter - Allows you to block ACH entries with the exception of companies you authorize
Positive Pay allows you to monitor your check disbursements.
With positive pay, you transmit an electronic file of checks you have issued for comparison with checks presented for payment against your account.
The bank provides a daily list of exception items to you so that you may make a payment decision for each exception item. Reverse Positive Pay is available for companies who are unable to create an issue file.
DDA Sweep
Ideal for companies wanting to consolidate balances from several deposit accounts. This allows you the convenience of depositing into one primary account, but disburse funds from other sub-accounts. Each business day, we will automatically sweep funds from the primary account to the sub-accounts bringing their balances back to the target balance.
Goldman Sachs Sweep*
Intended for companies seeking a higher rate of return, the Goldman Sachs Sweep account invests any excess money from your deposit account into Goldman Sachs mutual funds each business day. If your deposit account is below the target, we will automatically deposit funds from the transaction account back into your deposit account.
*Not FDIC Insured ~ Not Bank Guaranteed ~ May Lose Value ~ Not a Deposit ~ Not Guaranteed by any Federal Government Agency
Line of Credit Sweep
Designed with flexibility in mind, the LOC Sweep manages money between your deposit account and revolving line of credit. When the deposit balance exceeds the target amount, the excess money is used to pay down outstanding loan balances on your revolving line of credit. In the event your deposit account drops below the target amount, funds will be drawn from the line of credit to bring the deposit balance back to the target amount.
Lockbox is a service to assist you in handling your receivables. You provide your customers with our P.O. Box number for remittance documents that are picked up daily by a courier. The remittance envelopes are opened and payments are processed. Your documentation is mailed to you the same day your payments are processed. You can count on saving time while reducing processing and deposit delays.
Blue Ridge Bank provides our customers with the ability to initiate international and domestic wire transfers via the Federal Reserve's FedWire system. Customers have the option to establish repetitive wire transfer instructions for wires they initiate on a recurring basis or simply initiate non-repetitive transfers. Online wire transfer initiation is available via our Business Online Banking or instructions can be faxed to our wire department.